8 Style Secrets This Autumn
As the weather turns cooler and the days get shorter, we are ready for long lazy sleep-ins, fireside chats and Autumn entertaining. Here are our tips to embrace the cooler months ahead.
Start with accessories - for an instant update, inject some colour with bold cushions , shapely candle holders and vases , woven baskets or luxe bed linen and throws. Don't be afraid to go bold.
Lay down some rugs. Adding a rug to a room can make a powerful statement. Not only does it anchor a space, it transforms it too. Patterns provide punctuation and help you get started with a playful palette.
Make a statement. A statement piece of furniture is the easiest way to liven up an otherwise neutral space. Our latest arrivals of leather furniture, marble dining tables, terrazzo feature pieces and fabulous brass decor have been designed to add wow throughout the seasons.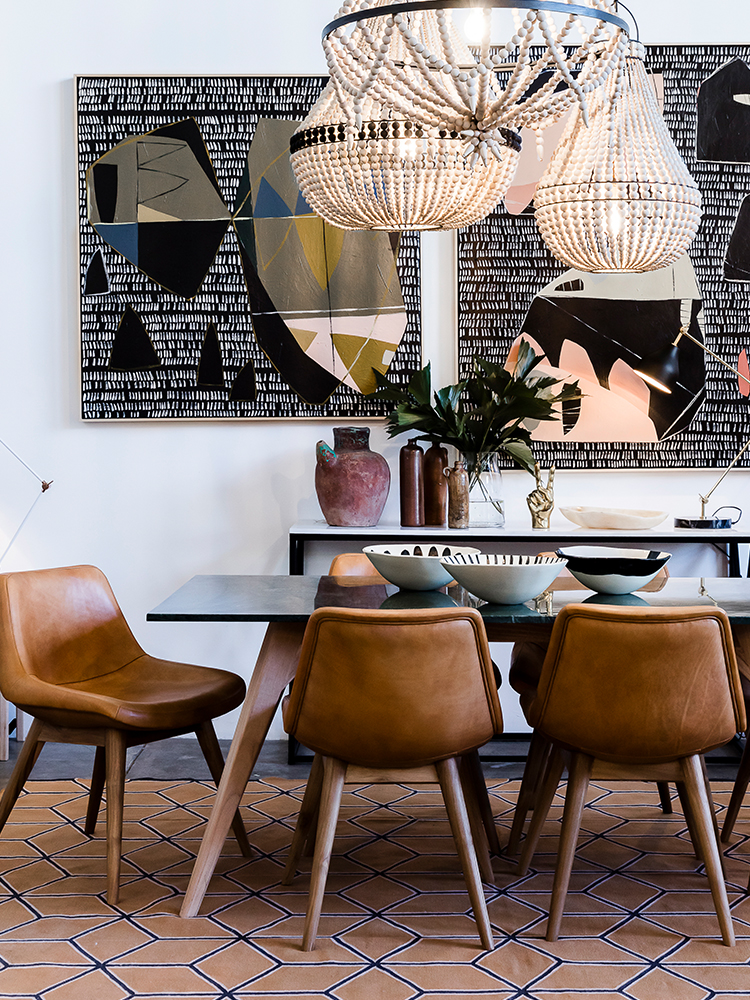 Find pieces that belong together. As much as we love to mix to the max at fenton&fenton, there's a strategy to pulling this off. It involves incorporating some unifying elements. Looks we consistently love mix up materials. Try leather with marble, bone inlay with brass, or timber with linen to add some warmth and interest.
Layer it up. Designing and living with layers takes time, but has the power to transform a house into a home. Inject personality and warmth with vintage finds, plant life, groupings of warm colour, rich texture and elegant shapes. Think colourful woven baskets, richly hued velvet cushions, textured throws, quirky brass decor and warmer shades of marble for a well layered look that is comfy and inviting.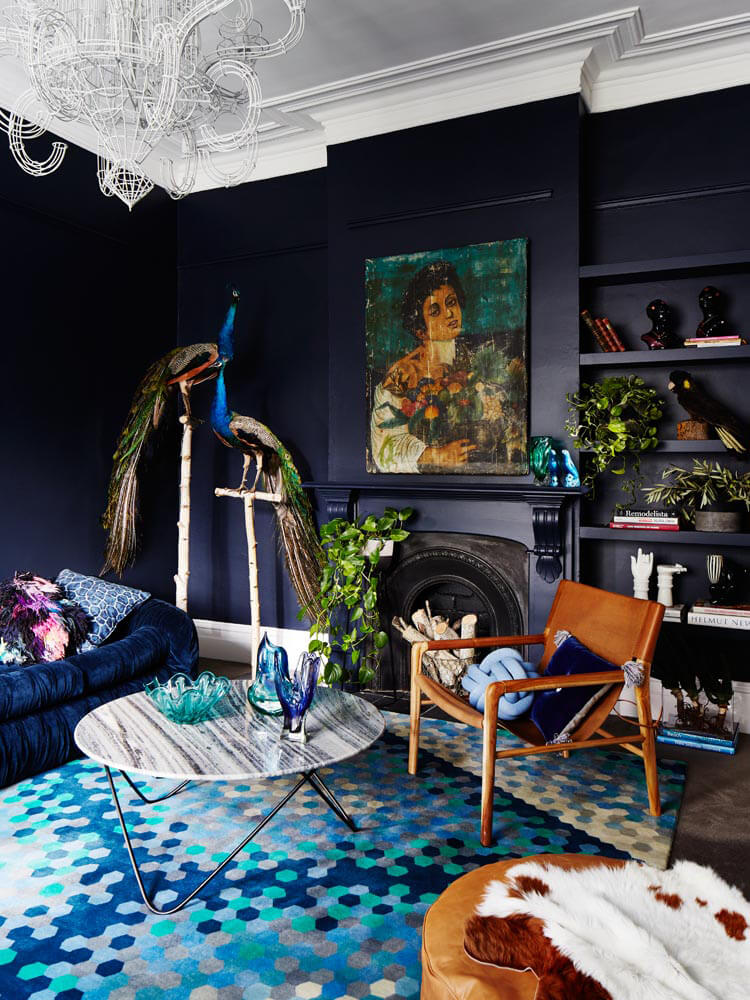 Dress your walls. Richly hued and layered artwork gets our tick this Autumn. Whether you are looking to brighten up a minimalist look or compliment a bold and colourful space, our latest collection of Australian Art will not only dress your walls but lift your space, and mood. Read Lucy's recent tips for buying and displaying art.
Play around with tonal variations of the same colour. We're loving shades of pink, terracotta and earthy hues at the moment. Not only do they pair perfectly with timber, leather, marble and brass; they ooze warmth and embrace the concept of slow living.
Position furniture away from the walls. Want to create a cosy ambience for lazy nights in? Avoid 'the furniture around the perimetre of a room' look and bring it all closer together, creating intimate zones in your home.
Sign up for weekly inspo, invitations and more tips here >
Need help with a home or room refresh?
To assist you with your decorating goals we offer a guiding hand in the form of our interior decorating service. We recognise that choosing and incorporating pieces from our eclectic collection of homewares can be a tad daunting, which is why we have a team of in-house decorators and stylists to help you cleverly mix your existing pieces with some new finds.
The process begins with one of our interior decorators coming to meet you in your home to talk ideas and goals.