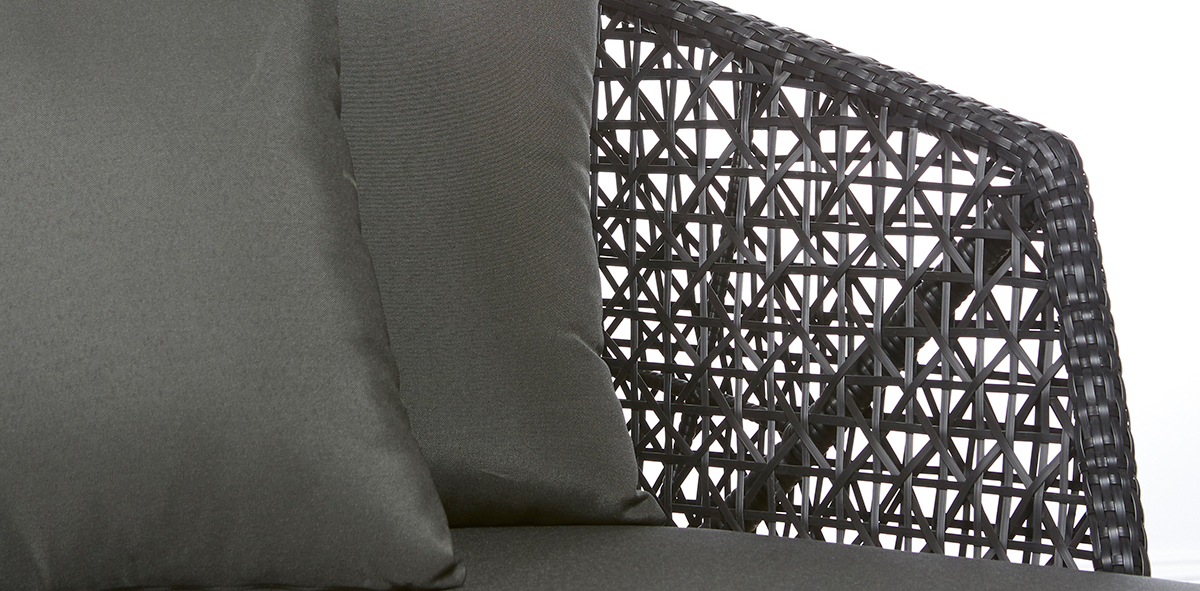 All-Weather Wicker
Viro fiber all weather wicker is designed for outdoor use but is beautiful enough to be used indoors. The wicker is manufactured according to the highest quality assurance standard (ISO 90001-2008) and is designed to last.
Made from high-density polyethylene that is a minimum of 1.2mm thick, the wicker is non toxic and 100% recyclable making is the one of the hardiest yet environmentally friendly solutions for any outdoor lounge or setting.

HOW TO CLEAN:
Wash occasionally using a mild soap, lukewarm water, and a soft microfiber cloth. Do note use abrasive cleaners or materials to clean.
Wipe with the grain to increase cleaning effectiveness and reduce friction.
Like all outdoor products, wicker maintains a newer appearance for longer if protected from the elements.

How to care for your cushion covers >