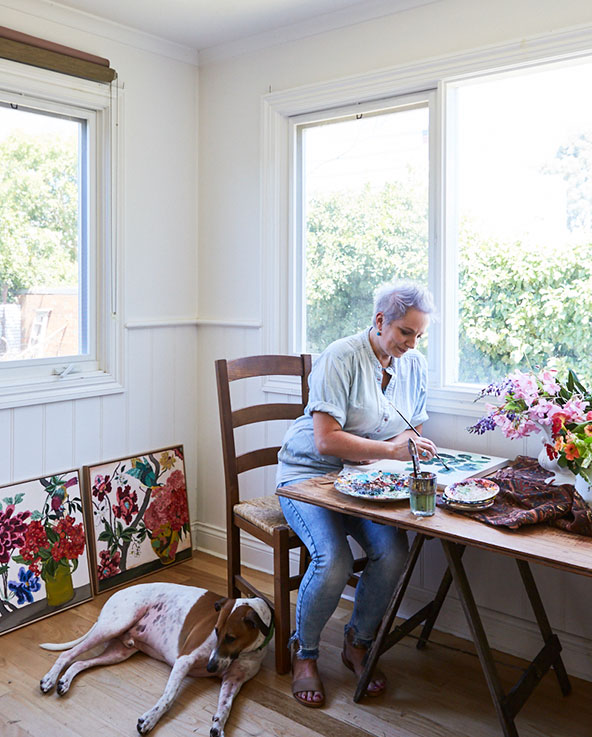 Anna Placidi
Anna Placidi's work is a celebration of still life and captured moments in time.
Inspired by the natural elements of her surrounding environment, Anna also reinterprets intricate embroidered patterns, textiles and porcelain that she collects from around the world combing them with everyday objects and flowers.
Original Art by Anna Placidi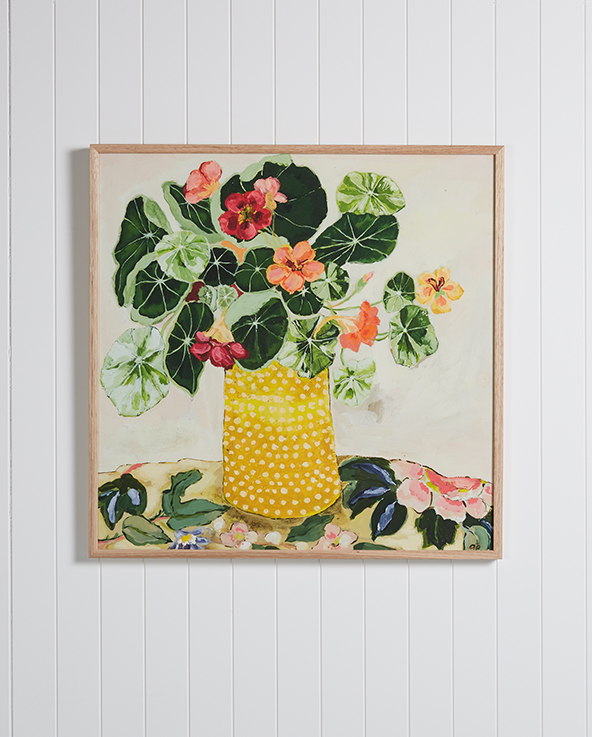 The Variegated Nasturtiums
— Limited Edition
"'The Variegated Nasturtiums' is a welcome emblem heralding the coming of the warm summer months ahead. Not only do I have a passion for painting Nasturtiums, I also have a love of growing them."
View The Print