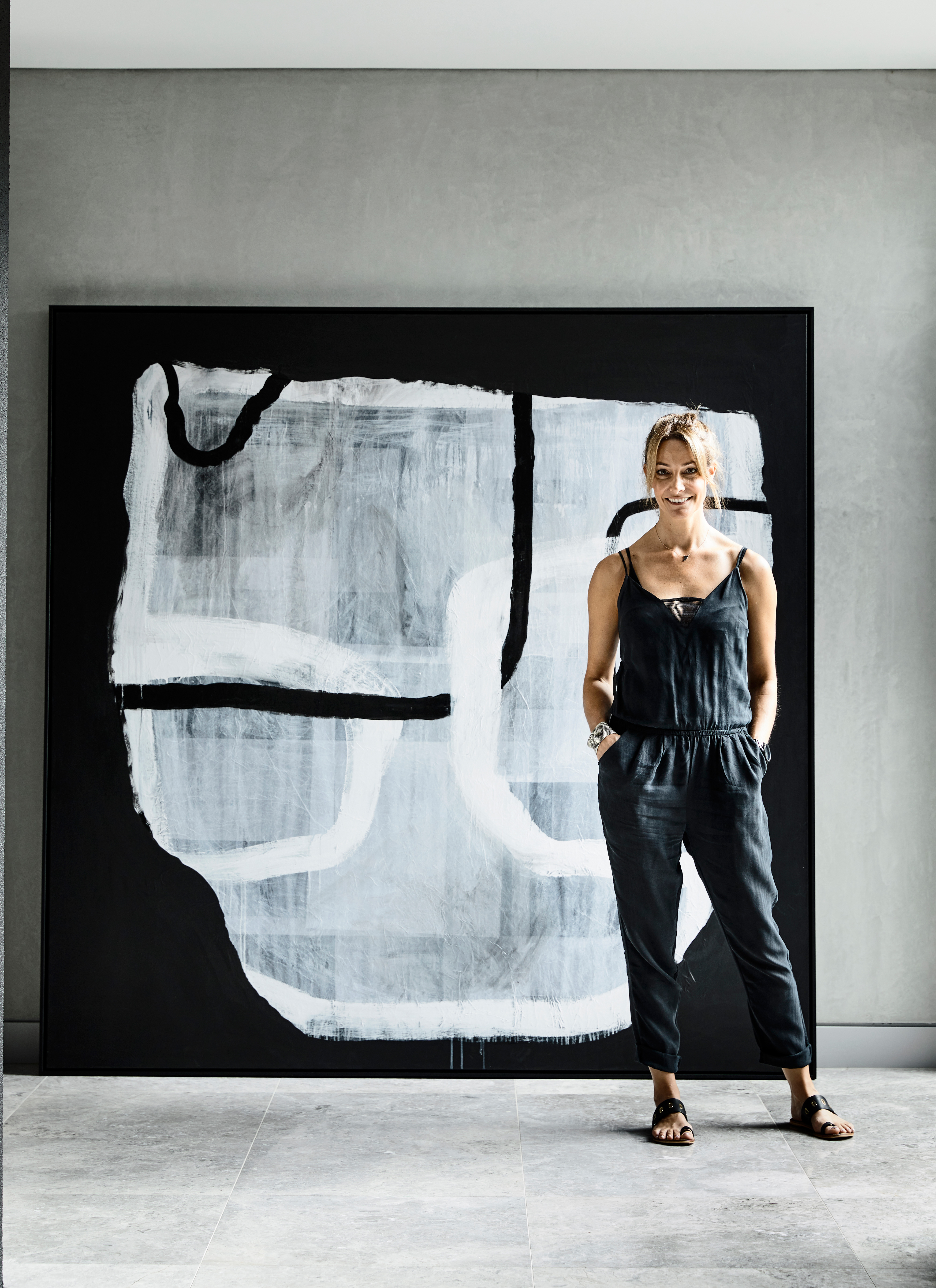 Antoinette Ferwerda
Antoinette Ferwerda is a visual artist who lives and works in Melbourne, Australia creating large-scale, original paintings using mixed media on canvas.
Her creative themes focus upon light, the geometry of shape and contain vivid colour, her compositions reflecting her observations of the natural world.
Ferwerda studied graphic design at RMIT to combine her love of painting with technical design skills, subsequently moving to a corporate career spanning 14 years until returning wholeheartedly to her artistic passion after having her two children.
The development of her unique, mixed media, abstract‐impressionist painting style with her signature 'Hills' compositions has grown her artistic reputation throughout Australia and overseas. Ferwerda explores pattern and shape through connections in art and science.
Inspiration for her paintings comes from daily life as she works as an artist, Mum, wife and creative designer for Ninnho towels. Antoinette works with art collectors, galleries, private commission clients, interior designers and stylists creating art for various homes, print publications and television. View Antoinette's gorgeous artworks here. Or if the perfect piece is not there this time, then subscribe to Antoinette's "wish list" below to be the first to know when we get more!