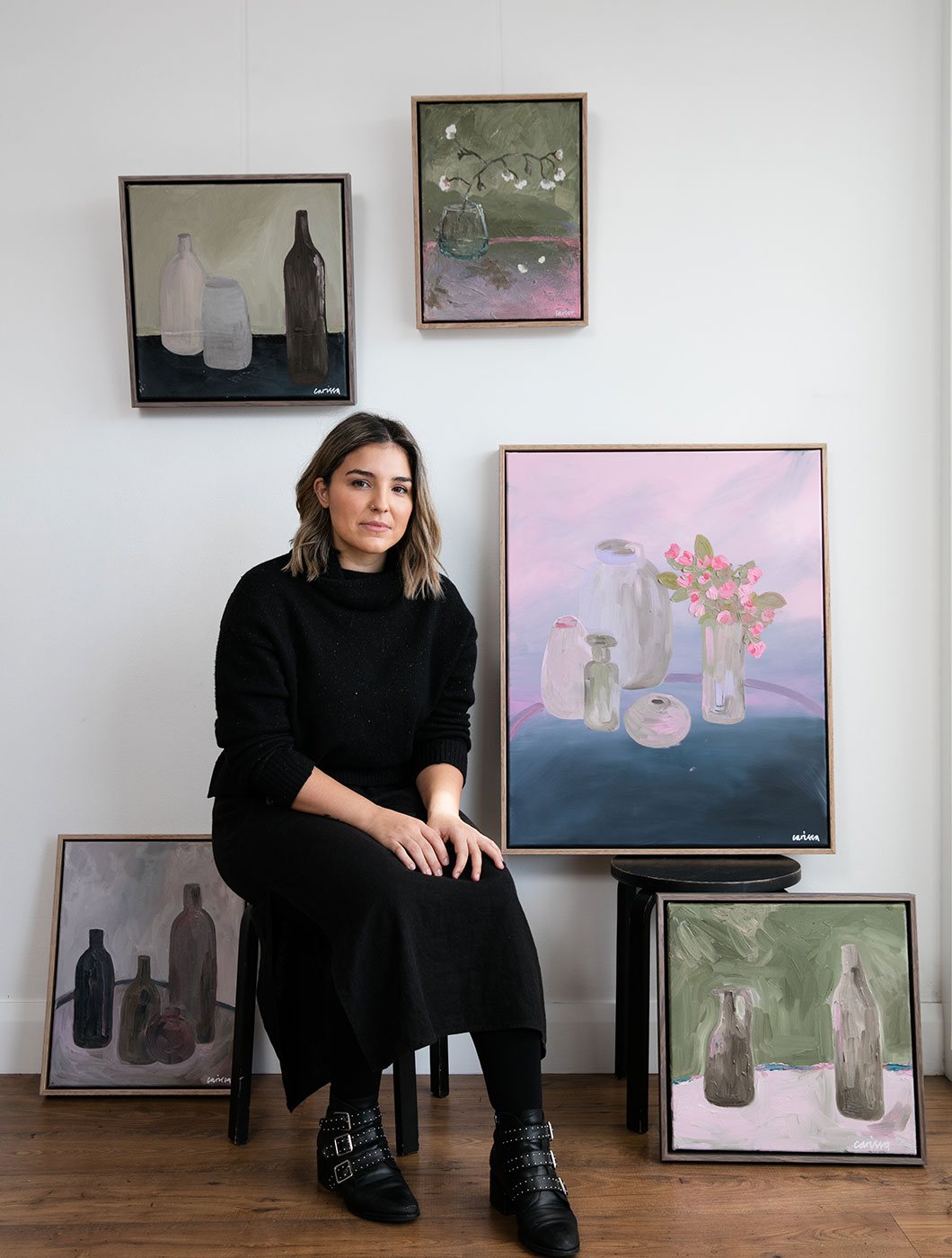 Carissa Karamarko
Carissa Karamarko is an Australian artist from Sydney whose artistic career came via the converging paths of painting and design.
Her work is defined by a whimsical yet layered investigation of objects, colours and textures and underpinned by the interpretation of subject matter through intuitive mark-making that preferences communicating the essence the object over perfect reproduction.
Carissa's intuitive approach to colour and texture create an ineffable quality in her work that has come to be sought after in private collections locally and internationally.
Working in mini-collections, her work is strongly concept driven with each collection transporting the viewer to a particular feeling and moment in time.
Carissa has painted for several group exhibitions as well as producing her first solo show in 2020. She has been a finalist in the Geelong Contemporary Art Award, Muswellbrook Art Prize, Mosman Art Prize, Waverley Art Prize and Kangaroo Valley Art Prize.
Subscribe to Carissa Karamarko's "wish list" to be the first to know when we receive more of her artworks!