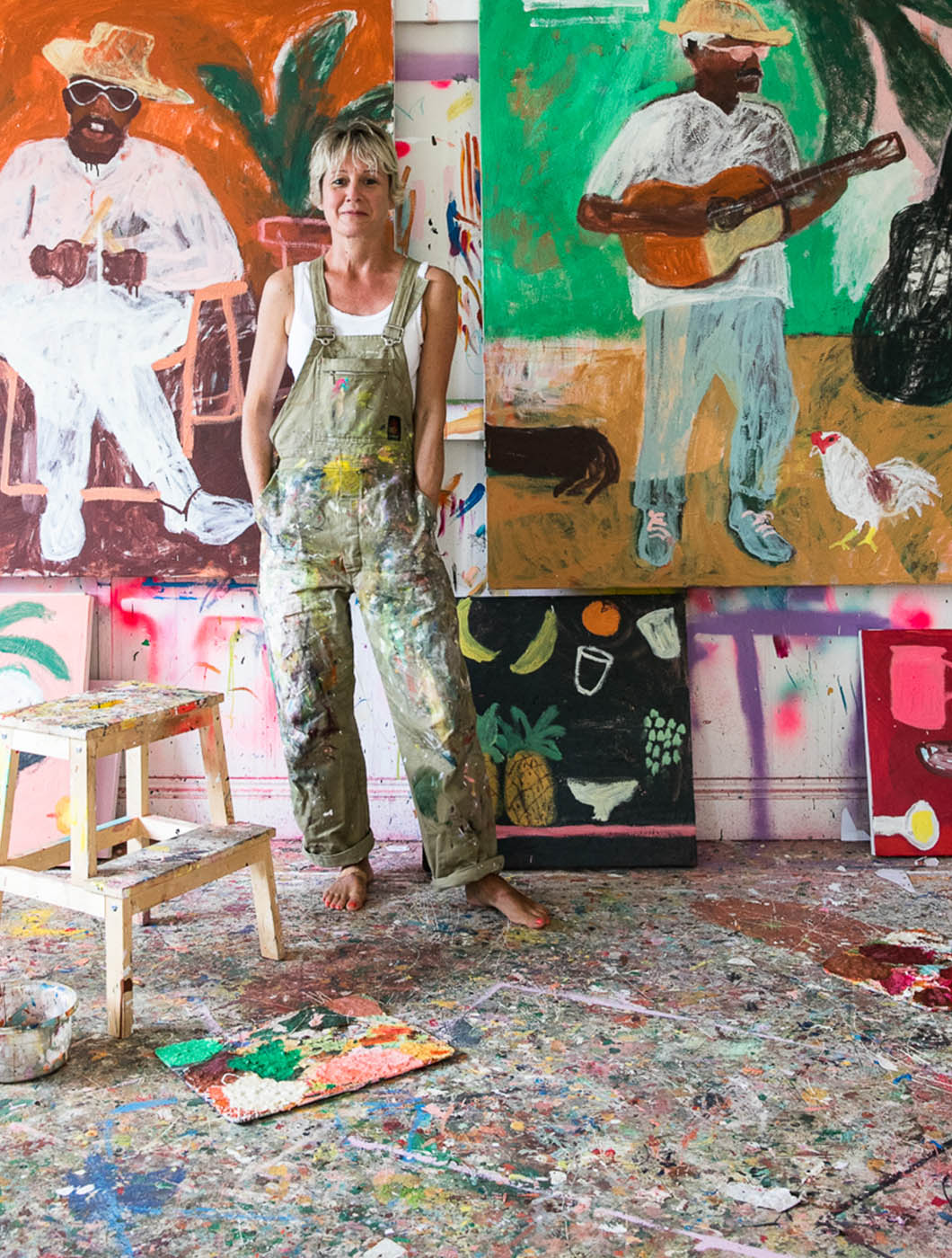 Emma Gale
Emma currently lives and works  in Northern NSW  Australia where she paints and create hand-built ceramics. her works celebrate a huge love for colour, shape and texture.  
Using layers and layers of paint, mark makings of good and bad mistakes are all part of the visual landscape of her canvas. Emma's subjects are everyday people doing everyday things. I take inspiration from other cultures and their daily rituals and routines.
Emma lived in Cairo Egypt between 1991 - 1993 and established the Tukul Craft Workshop in Cairo. A non-profit organization set up to train Sudanese refugees the techniques and skills in textile screen printing and design. 
Traditional African designs and patterns were created and a range of products including bags, belts, cushions and t shirts were made.
Subscribe to Emma Gale's "wish list" to be the first to know when we receive more of her artworks!