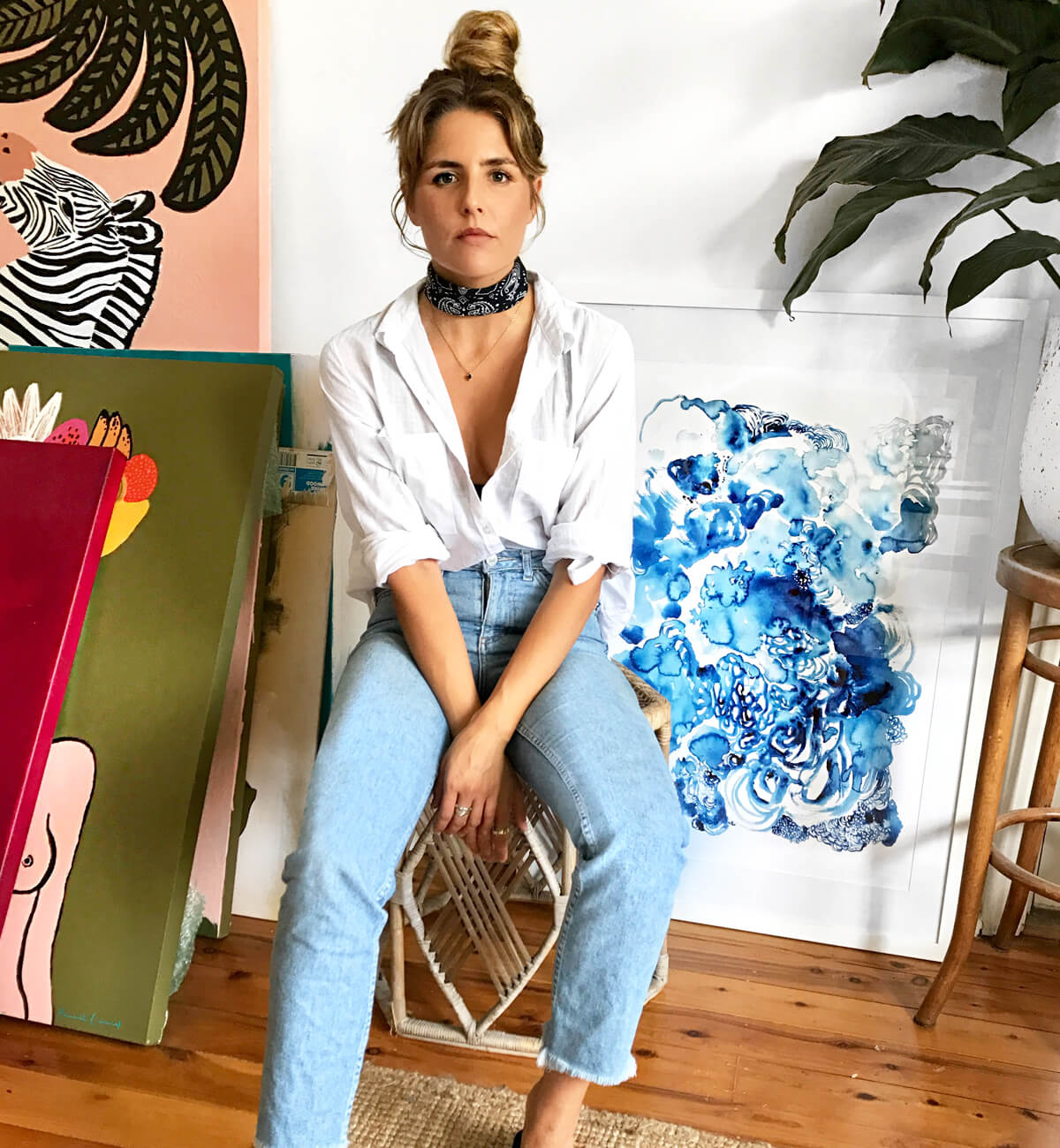 Hannah Carrick
Hannah Carrick is a visual artist who lives and works in Sydney. Originally from Lennox Head on the NSW coast, Carrick's work draws upon childhood memories from an upbringing by the sea south of Byron Bay, NSW, surrounded by waterfalls and rolling hills.
Both a zest for life as well as a reverence for the natural world permeate her paintings, reflecting the kind of quiet certainty that comes from a belief in the interconnectedness of all living things.
On canvas, Carrick marries the delicate lines of feminine and floral forms with bold and vibrant colours. Using layering techniques and striking framing, she forges a confident, signature style that turns each painting into a true statement piece.
Carrick's watercolours emanate this same vibrancy but by means of a swirling dance of colours and intricate patterning.
Across all mediums, Carrick's work is alive and captivating, both sensual and adventurous all in one. Following her first, successful solo show in 2016, Carrick is an emerging artist to keep a very close eye on!
Subscribe to Hannah Carrick "wish list" to be the first to know when we receive more of her artworks!
Shop Hannah Carrick Artwork