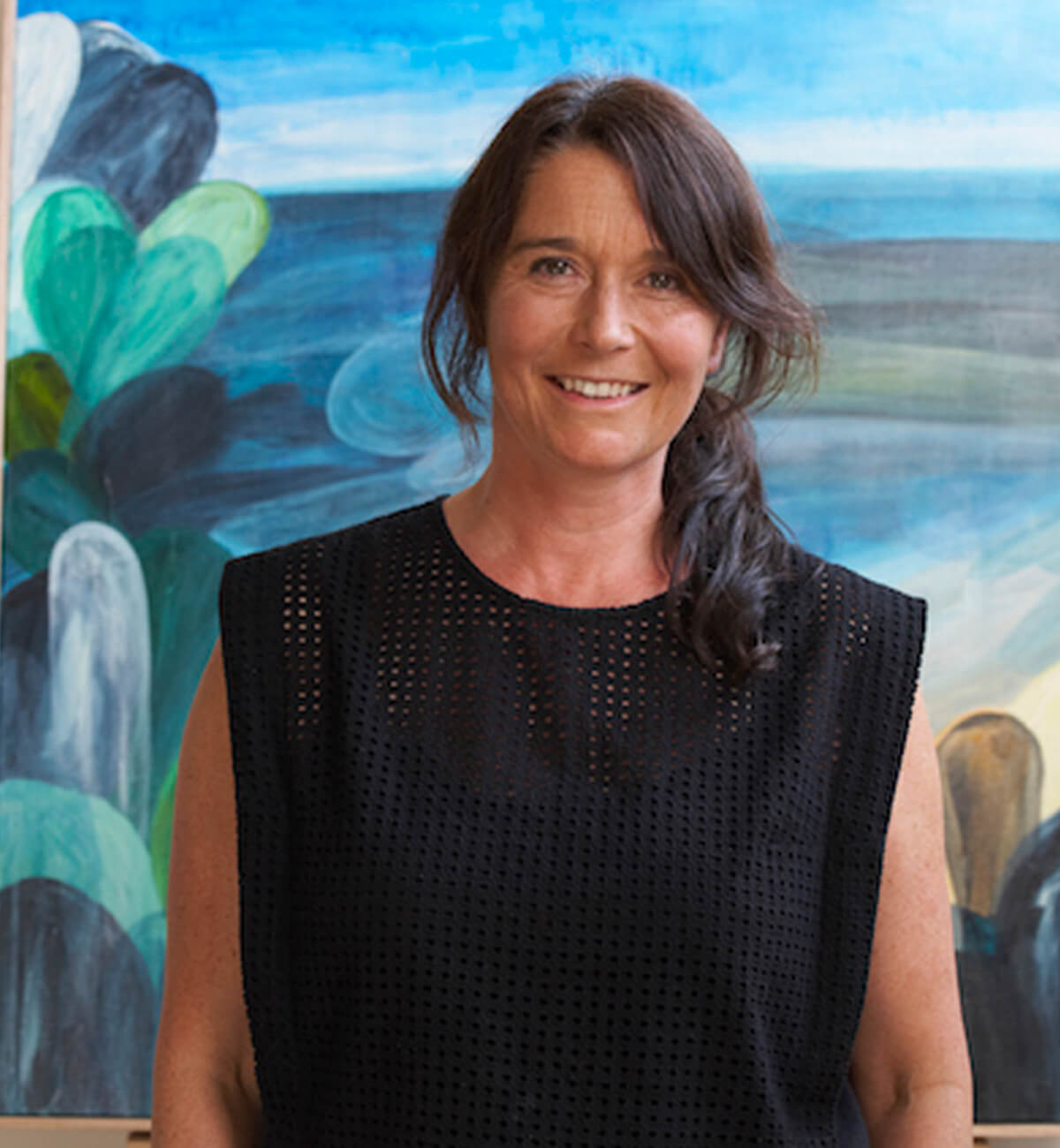 Ingrid Daniell
Ingrid Daniell is a visual artist and painter, who works in her studio on the Surf Coast of Victoria Australia. Ingrid is inspired by the landscapes that surrounds her, the Surfcoast and the Great Ocean Road, remote Australia and its many national parks; the East Coast of Tasmania; places that are close to her life and experiences. Ingrid finds context in her painting by using the landscape as a metaphor for the human needs of love and belonging.
Through her painting she identifies the human and instinctive need to connect to the land; to the ocean; to a natural landscape and the landscapes that make up our identity from the past, present and future. Ingrid explores how this affects our emotions and sense of connection or disconnection; through her painting and use of colour there is hope, a sense of optimism and joy; linking the landscape to belonging, memory, wonder.
Her works include painting in synthetic polymer on Belgium linen, cotton canvas and hard wood, and works on paper, including collage of painted cotton rag, charcoal, ink and pencil. Ingrid layers the canvas with shapes and colours in a warmth of texture and sheer to create emotional landscapes. Drawn to colour and texture; creating layers as she paints to build depth and dimension, Ingrid, through her use of colour hightlights the layers and form of the landscape; shaped by weather and time.
Drawing on her background in costume, textiles and fashion, Ingrid has extended her passion for texture, colour and pattern through her exploration of painting, collage and drawing, combining her love of the landscape; nature, colour and places of connection.
Subscribe to Ingrid Daniel "wish list" to be the first to know when we receive more of her artworks!