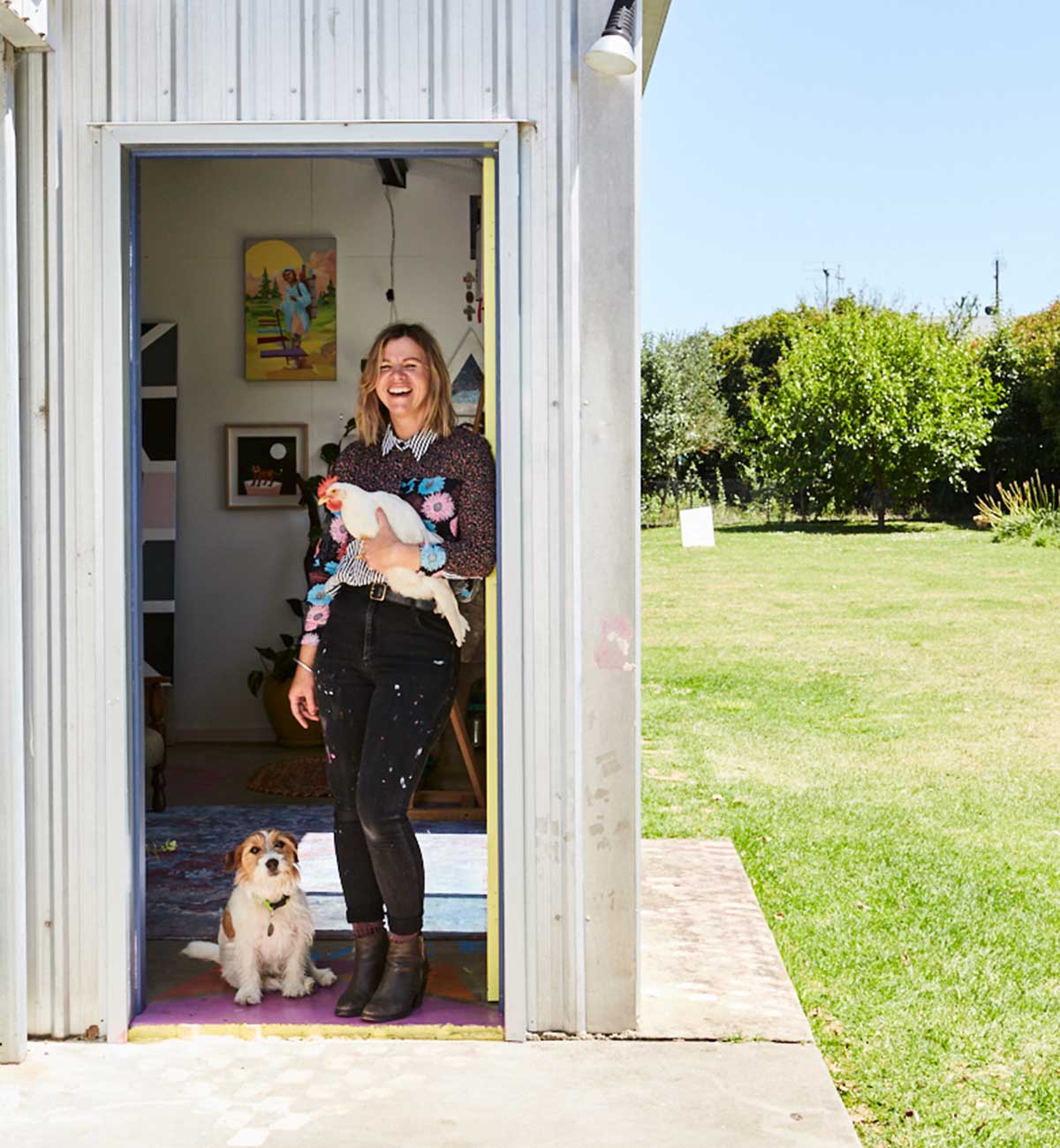 Jasmine Mansbridge
Jasmine Mansbridge's nomadic early childhood years, and home for twelve years in Katherine, Northern Territory, heavily influenced her creative endeavours and eventual career as an artist.
Her involvement with the area's indigenous community, the unique landscape that surrounded her, and her own challenging life circumstances impacted her work from a young age.

Jasmine states: "My artwork is generally made in response to the things that happen to me, the people around me and the places I visit. Increasingly I am making work intuitively and the subject matter reveals itself to me as I go along. It is usually the things that are difficult to express in words that find themselves laid bare on the canvas in front of me. Since childhood I have been drawn to architectural forms, geometric shapes and structured patterns. I find pleasure in remote and harsh places, places which engage all the senses and beg further contemplation. Travel, and being out of my comfort zone, has always been important to the development of my work."
Jasmine now lives in Hamilton in rural Victoria with her husband and five children, and her work has evolved to include large-sale paintings, murals and installation pieces.
Subscribe to Jasmine Mansbridge "wish list" to be the first to know when we receive more of her artworks!
Shop Jasmine Mansbridge Artwork