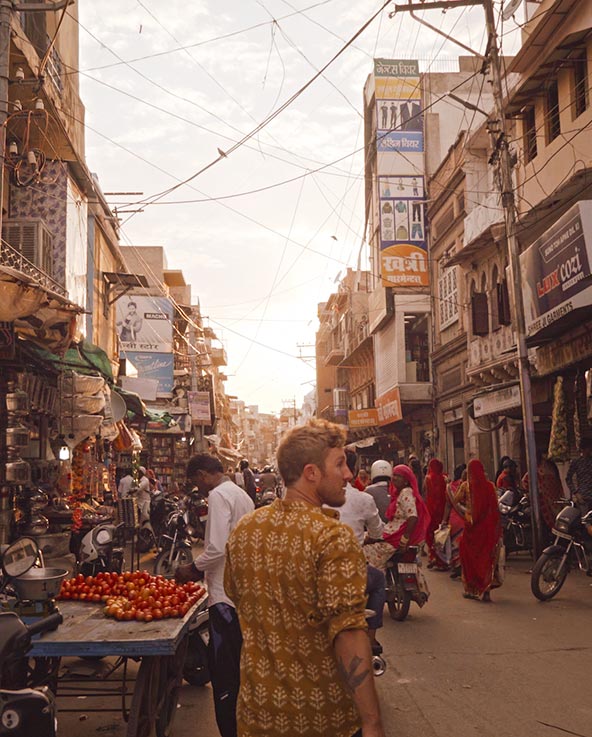 With a childhood enriched by experiences gleaned siling the world, Jai Vasicek continues to live a life well-travelled.
Marigold draws its inspiration from his recent journey with Fenton & fenton founder Lucy Fenton, through the desert state of Rajasthan in India.
Vasicek's latest exhibition will transport you into the chaos and serenity, colour and dust of his journey though one of the most inspriing places on Earth.