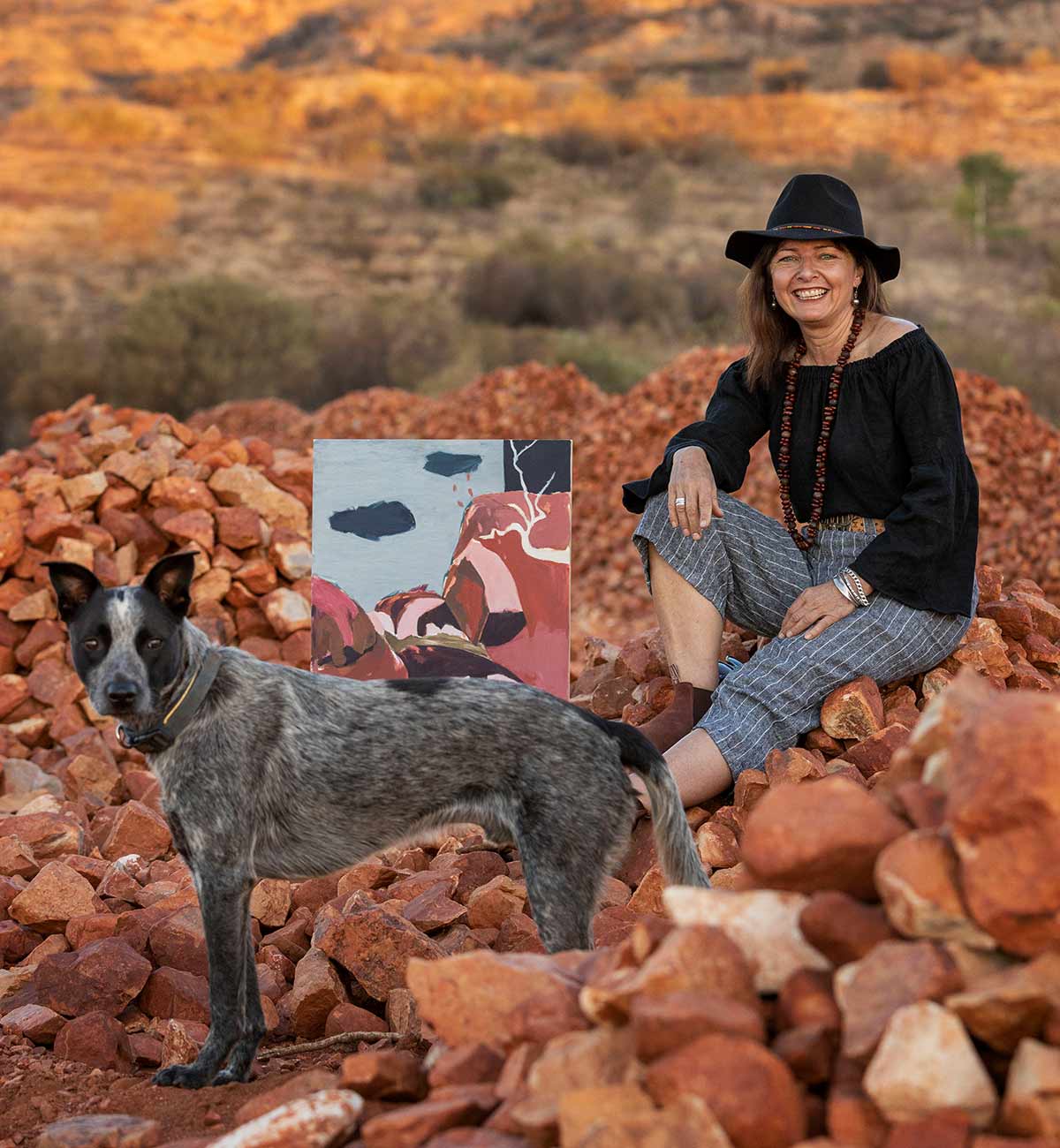 Meagan Jacobs
After 30 years of living on the NSW South Coast Meagan packed up her studio, grabbed her dog and headed for Central Australia where she now paints her emotive landscapes from a verandah studio in the desert.
Colour, texture and line with an intuitive feeling for the gestural mark that is beautifully orchestrated, Meagan's desert landscape paintings reflect a direct connection to a sense of place, capturing the 'feel' of the land, that unseen energy that coexists beyond our reach.
Meagan divides her time between working at Warlurkurlangu Artists, one of Australia's longest running Aboriginal-owned art centres in Central Australia, exploring the landscape by foot, plucking her banjo and painting, painting, painting, with her dog, Django, never far from her side.
"Painting plein-air amongst the surrounding hills of Yuendumu or in the studio, it is always my reverential love of nature and a deep affiliation with the land that underpins and guides my work," says Meagan.
Subscribe to Meagan Jacobs' "wish list" to be the first to know when we receive more of her artworks!
Shop Meagan Jacob Artwork