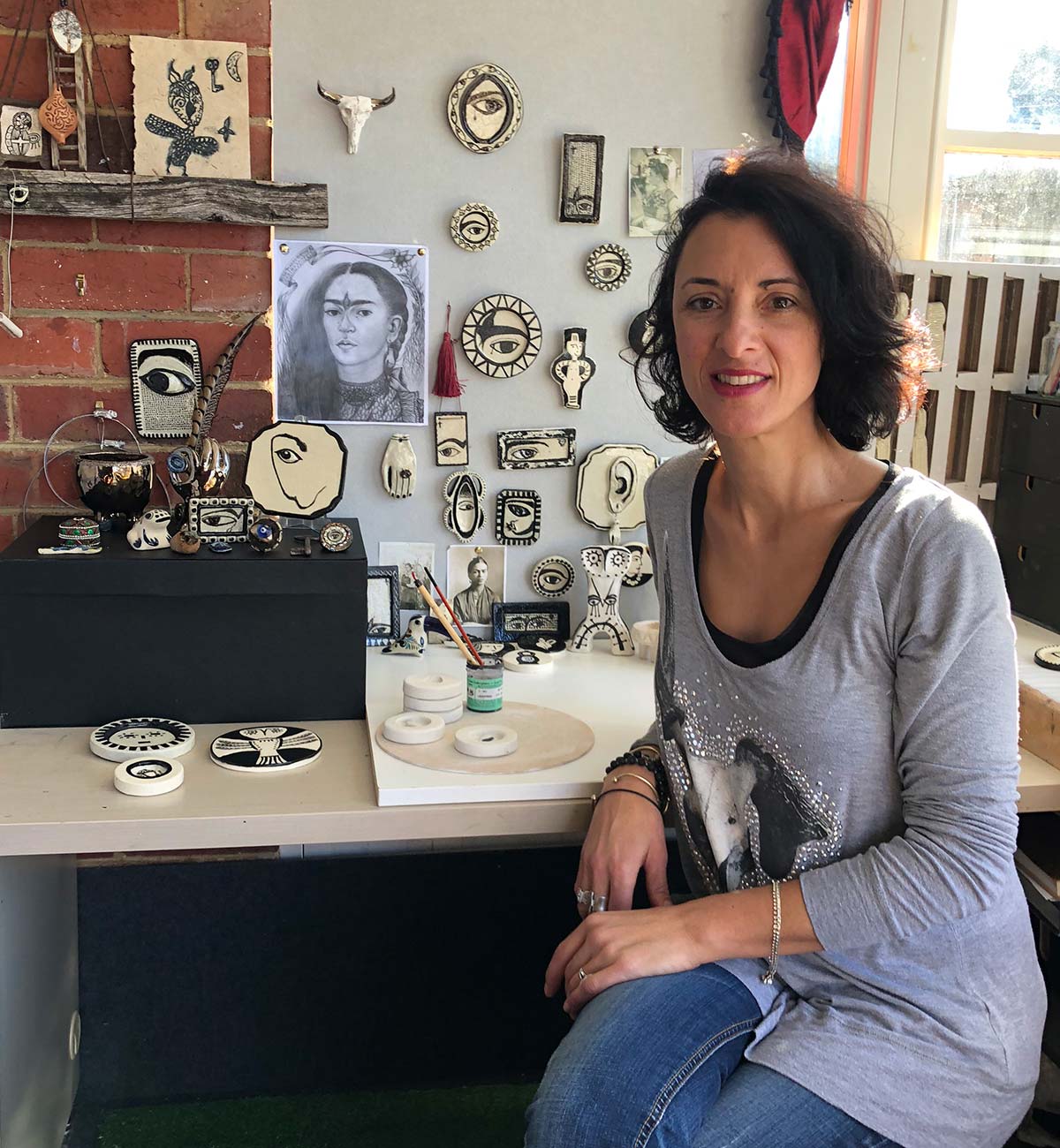 Nadia Robertson
Nadia Robertson is an educator specialising in clay projects with young children within inner city Melbourne. Aside from her artist residency work, her artistic practice focuses on miniature ceramic wall pieces.
Her latest works are inspired by the "Lovers Eyes" (Georgian period) which were used in jewellery, evoking sentiments of love and remembrance. At her home based studio, Nadia hand builds, paints and uses the scragfitto technique to create miniature eyes, hands, ears and faces acknowledging some of her favourite artists.
Subscribe to Nadia Robertson's "wish list" to be the first to know when we receive more of her artworks!
Shop Nadia Robertson Artwork