Rising Talent Artist Winner 2021
—
Meet Skye,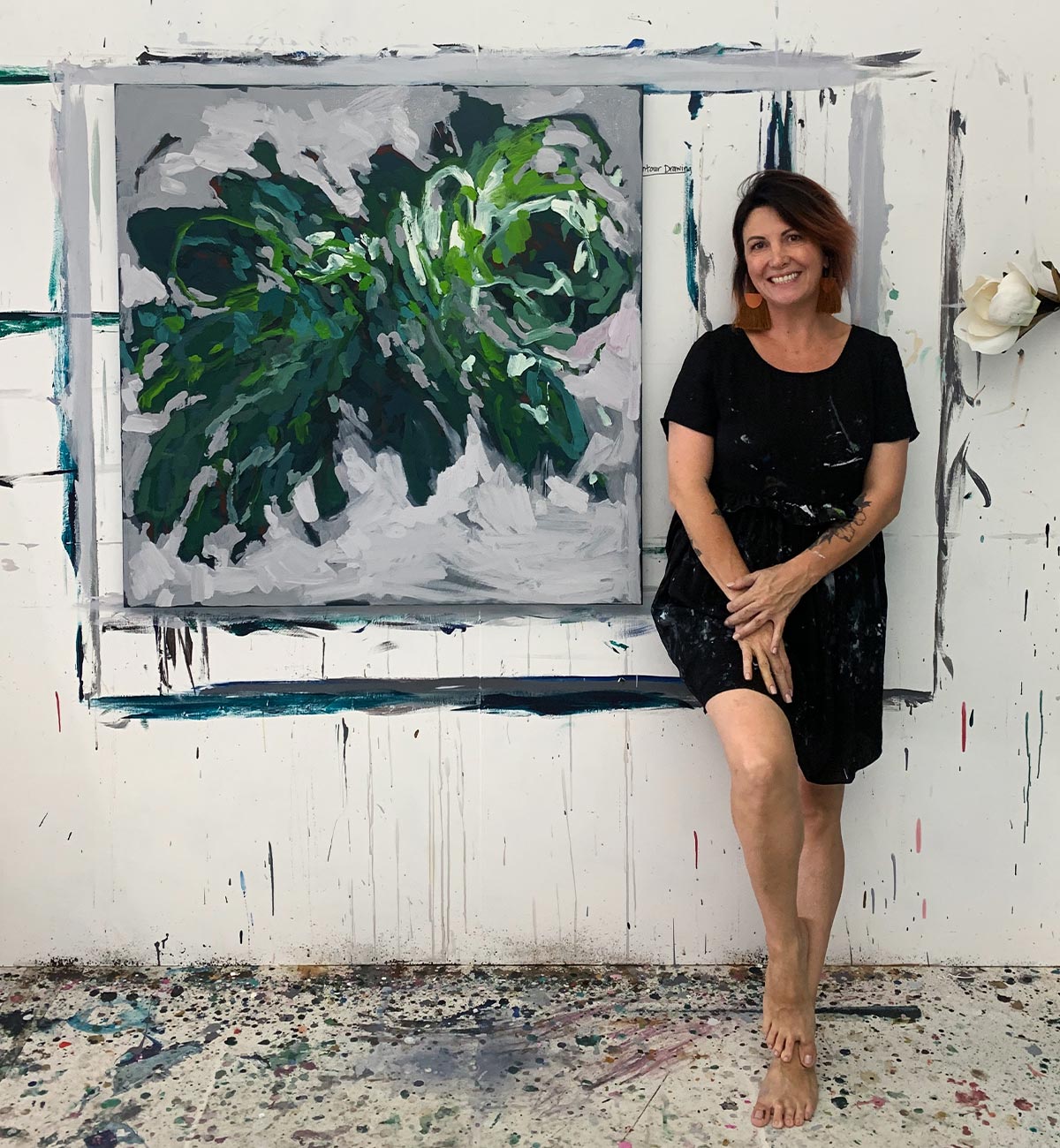 It was love at first sight. Llewellyn Skye, known simply as Skye, is a dynamic, passionate and soulful visual artist, whose unique and expressive abstract paintings are captivating public and private collectors around the globe. Drawing inspiration from nature, in particular florals, Skye seeks to explore the paradoxes of pleasure and pain, of infatuation and betrayal, of joy and despair and of love and loss. She endeavours to capture the tiny fleck of gold that marks the transition – that precious moment in time, however fleeting, of beauty and light, before the change occurs.
READ MORE ABOUT SKYE LLEWELLYN HERE
Shortlisted Finalists
—
Congratulations to the 6 shortlisted finalists. We were overwhelmed by the number of incredible and diverse submissions but in the end these 6 won us over.