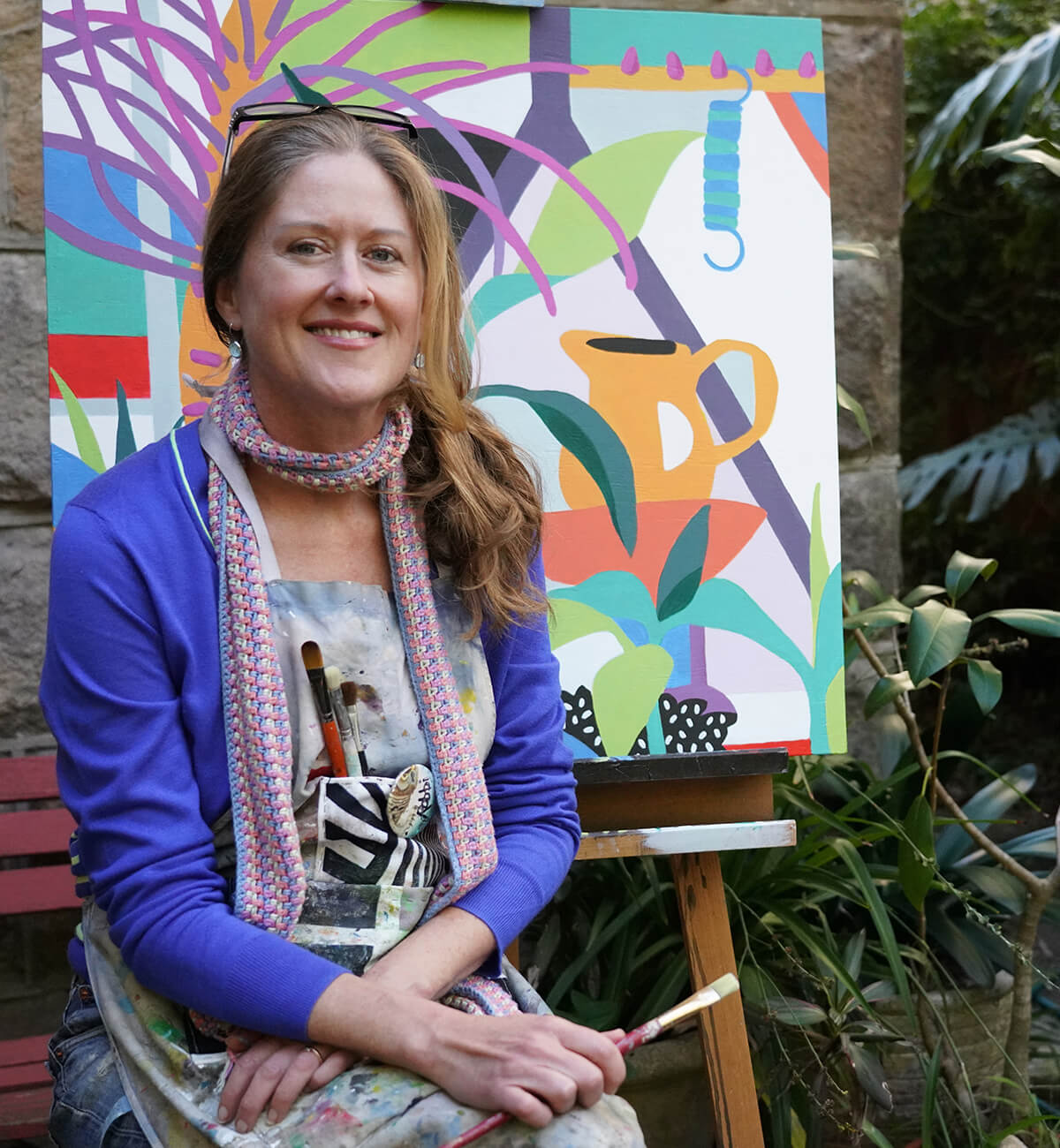 Robbi Wymer
Robbi Wymer is a Sydney artist living in the leafy green Sutherland Shire. She studied art education in Sydney and Art and Design in Perth. For 20 years she worked as an illustrator and textile designer for various textile and homewares companies.
Robbi is usually a mixed media artist whose themes range from environmental concerns to social and behavioural observations influenced by her community work as an art therapist and arts worker. Her focus has now shifted towards using imagery straight from her backyard.
The 2018 Garden Series features Robbi's treasured garden populated with a collection of odds and ends. This bold style has progressed over time to now depict graphic representations of organic forms and contrasting geometric shapes, using a retro colour palette –bold and bright acrylics on recycled wood and canvas. A return to design origins where colour, shape and pattern reign supreme.
Subscribe to Robbi Wymer "wish list" to be the first to know when we receive more of her artworks!