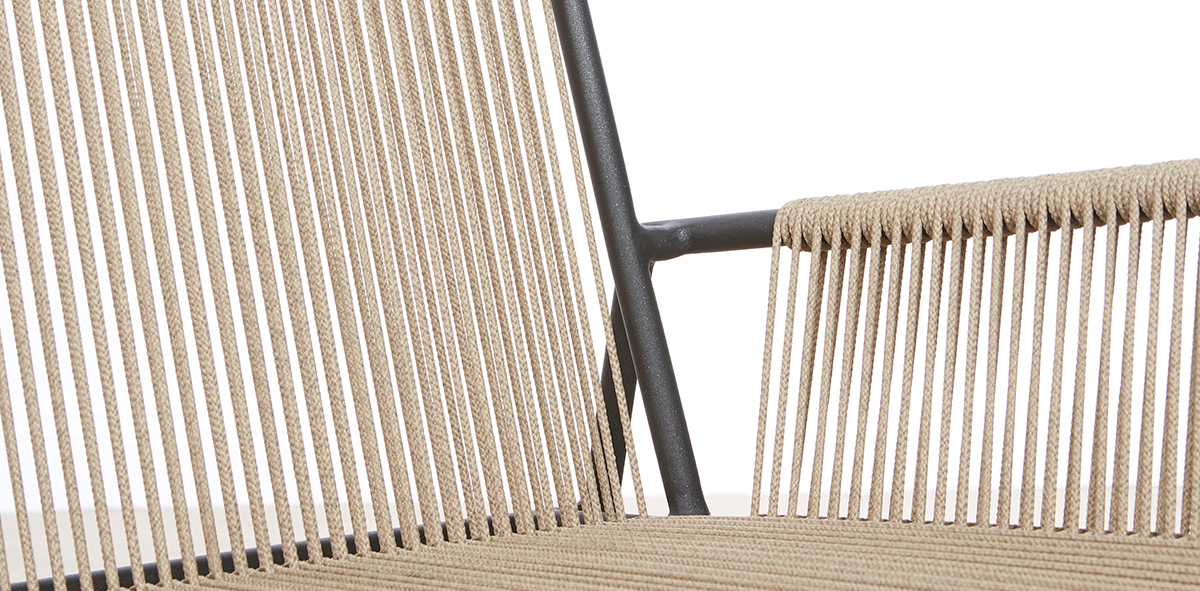 Sole Mio Italian Rope
This outdoor braided rope is made with solution dyed Italian yarn using special a UV protector and antioxidants and a patented spinning process.
SoleMio ropes resist sunlight, saltness, chlorine, acid, sunscreen cream, abrasion, sweat and stains for many years. The rope braids are composed of special high tenacity yarn that maintains the textile strength for many years.
It is 100% resistance to mould and bacteria, and has excellent UV resistance ensuring the material will last for years to come. Tested for resistance to weather, friction, and stains, Sole Mio provides a unique aesthetic that is perfect for any outdoor solution.
HOW TO CLEAN:
Wash occasionally using a mild soap, lukewarm water, and a soft microfiber cloth. Do note use abrasive cleaners or materials to clean. To prevent overall soil, frequent light brushing with a soft bristle brush is recommended to remove dust.
Wipe & brush with the direction of the rope to increase effectiveness and reduce friction. Like all outdoor products, rope maintains a newer appearance for longer if protected from the elements.