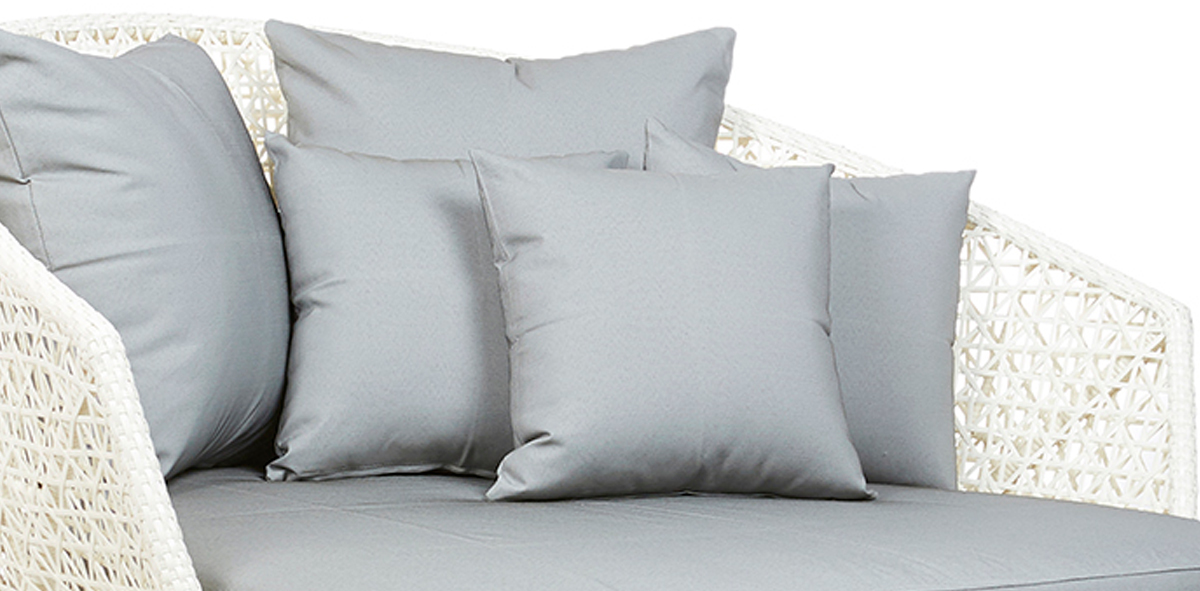 Sunproof 100% Olefin Fabric
Sunproof® Olefin is a premium quality outdoor fabric designed for both comfort and long lasting performance against natural weather.
All Sunproof® fabrics have been stringently tested and passed international standards ASTM G53-96 resulting in a premium fabric that has supreme colour fastness to chlorinated pool water, sea water, rubbing.
It has repellent qualities and is resistant to stains, mildew, UV and is antibacterial.
HOW TO CLEAN:
It is recommended to clean your cushion covers using a normal machine wash to 40°, followed by a gentle tumble dry.
To remove any unwanted creases, the fabric can be ironed a low setting.
Do not dry clean this product.