'Soft Continuum' by Sylvie Kettle
—
1 - 10 April 2022
Soft Continuum paints the merging of souls with utopic vision. Those which seem to exist within a liminal space, where the distinction between being & setting is subtle and multi-layered. 
Kettle explores the overlap of artistic process and life itself whereby she finds herself in an undulating journey of creation and resolution.  It's almost unbearable for us to see life manifest so sacred and wild at the same time. Amidst the temptations of these dualities, the artist beckons us to witness the inherent continuum of all things.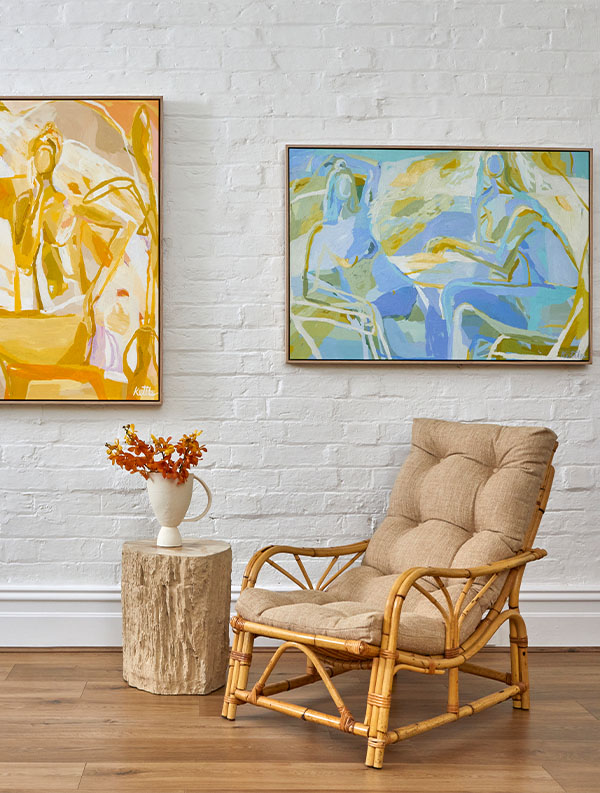 Interview
Learn more about this body of works, what was behind the collection and Sylvie's creative process in our recent interview.
Read the interview