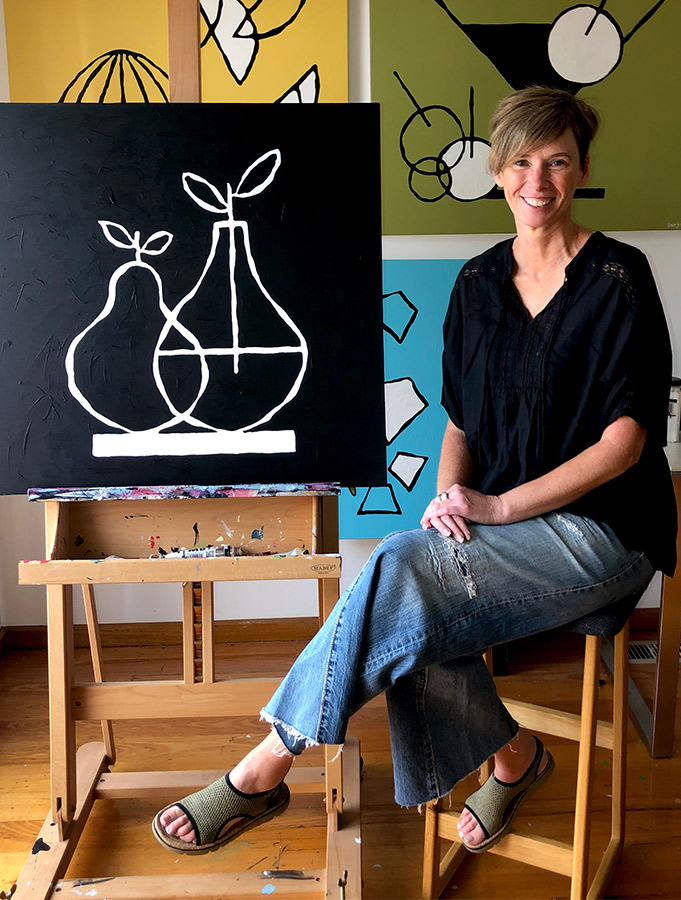 Tan J Block
Tan J Block is an Australian artist whose artistic career came via the converging paths of styling, illustration and graphic design. She is known for her distinctive conceptual black, white and single colour paintings.
Her paintings are inspired by shapes and lines seen in everyday objects. She approaches each painting with a graphic eye. Objects are reduced, abstracted, repeated and then simplified more. The result is playful and textural, a finely balanced composition work.
Tanya's work is represented in private collections in Australia.
Subscribe to Tan J Block's "wish list" to be the first to know when we receive more of her artworks!